Skip the customer
support back-and-forth
Generate unique links for your customers to create & upload screen recording videos, no installations / extensions needed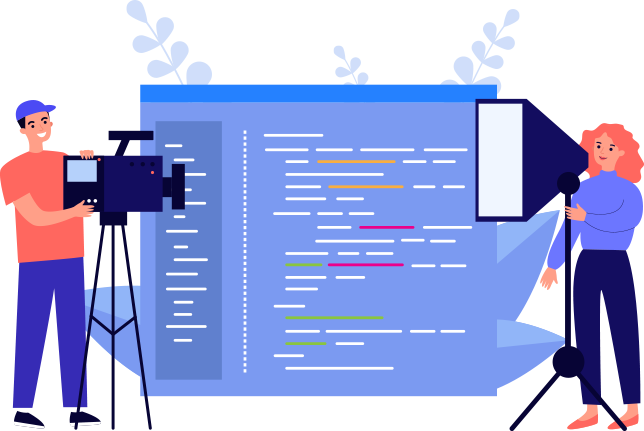 A Single Click Is All It Takes
Screenjar – Screen Recorder for Jira on the Atlassian Marketplace allows your customers to share screen recordings in just one click - without any download/installation
Trusted by Companies like
Screenjar is meant to help customer-obsessed teams delight their customers with a ridiculously easy way to record screens & share the video for quick resolution
Ask your customer to record their screen
Record screen & attach videos directly to Jira issues & JSM tickets. No installation, no user management, no hassles
Start
Generate a video request link with our Chrome extension or Screenjar dashboard or Jira ticket to support your customers 
Record
Customer can record their screens & optionally audio in their own time and don't have to download or install anything
Review
You're notified by email and you can watch the video from the same unique link that it was recorded from
Share
If you need to involve the product team or someone else, you can easily share the recording with them
Our customers say it best
Ready to start your screen recording?
A better experience for your customers
Giving customers the option to record their issue rather than try to explain it by text makes their life easier
Less back-and-forth
Support issues that would normally take numerous messages or a Zoom call to diagnose can be communicated
Better collaboration with your product team
Communicating an issue to your product team is much easier when you have a video from the customer's perspective
Super easy to get started
Screenjar is as simple as it gets. No installations/extensions & no steep learning curve
Cut down on the back-and-forth by letting customers easily send you videos of their screen. Try it free for 14 days
Capture Your Screen In a Single Click
This Screen recorder does it all
Reduce tab switching with the Screenjar Chrome extension
You already have too many tabs open, so we made a Chrome extension so you can avoid having to open another.
Screenjar fits right into your customer support workflow
Screenjar already requires minimal clicks and new tabs to use, especially with the Chrome extension, but we're working on deeper integrations with popular help desk & live chat solutions to make it even more frictionless.

The first live integration is with Help Scout. It allows you to request screen recordings and see links to previous recordings right from the Mailbox.

As one of the most popular help desk solutions, Zendesk is the next platform we will integrate with. If you are a Zendesk customer and are interested in using Screenjar, we'd love to hear from you.

Intercom has a powerful app ecosystem that we're also looking forward to joining.If you are a Intercom customer and are interested in using Screenjar, we'd love to hear from you.

A Zapier integration would allow you to integrate Screenjar into your workflow however unique it is, so an integration with them is also planned.
Blogs, Videos, Guides and more
Blog
Top Tools available for Customer Delight
Video
Screenjar for Jira & JSM - Explainer
Research
Pulse Survey Paper- Simplify Screen Recording, Simplify Life